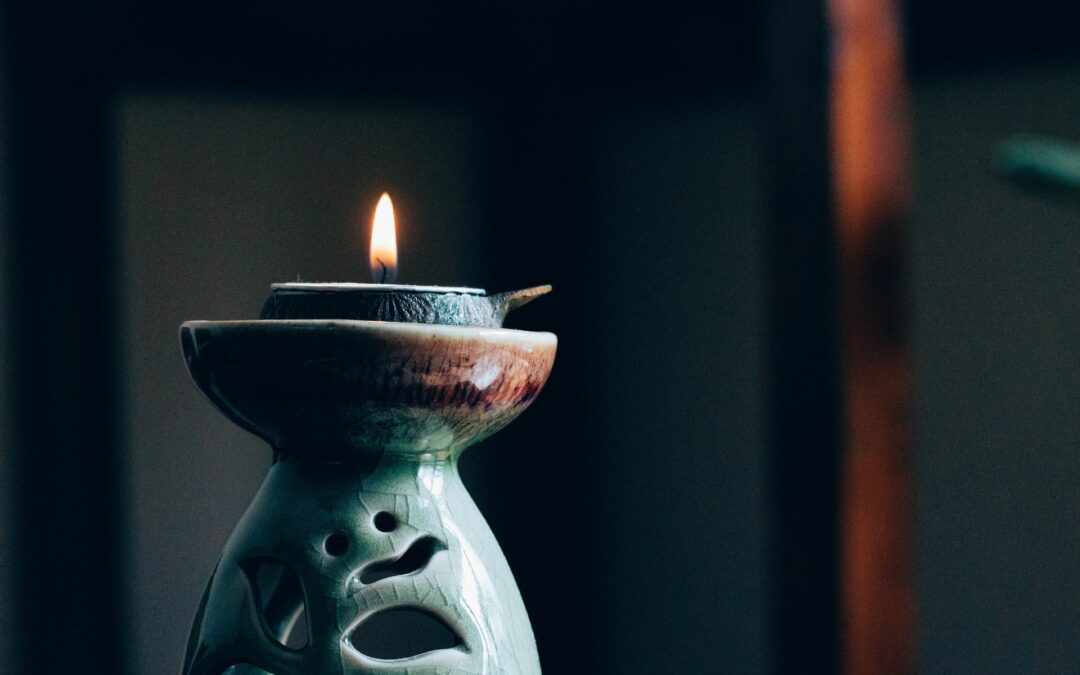 Photo credit: Hans Vivek, Unsplash
In a world forever changed by recent events, we are challenged daily with the need to restore and maintain inner peace in the midst of outer dissonance. And dissonance is everywhere. Perhaps the novelty of staying home has worn off. Or perhaps the world we are re-emerging into, is not the same as the world we left behind and does not resonate well. Distractions we may have previously used to soothe ourselves during difficult experiences have lost their sheen.
We may try to meditate to reclaim our inner sense of peace, but once off the cushion the reality of circumstances brings us right back to anxiety or irritability. It is perfectly natural to seek relief from these dissonant conditions. And yet, true relief is found not in distraction, aversion or judgment of the outer dissonance; it is found by changing the way we respond to these.
Inner peace does not require us to resist dissonant circumstances or flee from them; instead, it lies in finding a way to coexist with the very things that do not resonate with us.
Deeper wisdom requires us to learn how to be with discomfort. To paraphrase Pema Chodron, one of the greatest misunderstandings of the human mind is thinking that true relief comes from making ourselves more comfortable. The truth is exactly the opposite!
When our efforts to soothe ourselves or avoid external dissonance fail, we are actually ready for a more lasting solution. This is the perfect opportunity to find inner peace in the midst of outer dissonance. We can indeed maintain a sense of tranquility within despite the chaos without, because we have complete control over what we focus on.
Instead of resisting or fleeing outer dissonance, we start changing our response by using the dissonance as an opportunity to become more aware within. We turn towards our internal sensations of discomfort and become intimate with them.
What does it feel like when our outer world appears chaotic, and there's little relief in sight? What happens when we stop running and allow ourselves to listen to what lies beneath the surface? How do we feel when we move our attention away from the outer dissonance and center within instead? Asking ourselves questions such as these help us to become more present to the eternal nature of consciousness in this present moment.
As we inquire within, we'll likely find all kinds of mixed emotions at first – our own disavowed, wounded, disenfranchised and wronged parts. These are the orphaned aspects of our being that drive us to look for an external scapegoat or a way to avenge ourselves by projecting our pent-up pain and anger onto others. These aspects may even twist the truth to reinforce our habitual narrative of wounding or victimization.
When we turn within and become aware of these wounded aspects within us, we finally touch on the potential for healing and peace. It is by acknowledging the darkness residing within, that we start to cultivate true honesty with all the aspects of ourselves. And it is in recognizing the discomfort, pain and anxiety within ourselves, that we cultivate compassion for ourselves and all other beings.
This process brings us to the realization that we are all connected at some level. Interconnection becomes a way of being and is no longer just theoretical. We start to understand the statement by Pogo the possum in the Walt Kelly cartoon when he said: "We've met the enemy, and he is us." We recognize that there is good in the worst of us, and bad in the best of us. And we develop compassion for both ourselves and others.
This openness to our own experience makes us more capable of opening to others. We experience less need to turn away from the underbelly of life – both in ourselves and in others. Instead of judging dissonance and weakness while separating ourselves from it, we can look at it with compassion. We become more honest and at ease with our own disenfranchised aspects – getting to know their true nature – and so have greater capacity to meet others there, too. This is the path to true and lasting inner peace.
There are two primary ways we can develop this ability to find inner peace, regardless of outer circumstances: We can learn to remain connected to inner peace regardless of external dissonance; and we can use aversion practice to lessen our habitual reactivity.
By aligning with the deep, unchanging peace that underlies all experience, we become more resilient to the outer dissonance on the surface of life. Instead of labeling and resisting, we can learn to be with discomfort. We learn to refrain from the habit of labeling and judging everything outside our comfort zone, and to simply be with what is. Over time, we learn that we are limitless consciousness, subject only to what we focus on or hold in mind. That is a superpower!
Here is one way of doing it: In your meditation, try sitting 15 minutes without moving. When uncomfortable sensations arise (an itch on your leg, a pinch in your hip), rather than shifting to alleviate it, stay still. In this moment of discomfort, open up to the sensation and allow yourself to relax into it. Notice what happens as you do this. Observe the thoughts and reactions that arise in your mind, yet do not judge or react to them. Simply observe the discomfort and see it as an opportunity to discover something new – your innate capacity to be with discomfort and remain neutral. The more you expand this capacity to remain neutral in the presence of something dissonant and uncomfortable, the more you will be able to honor your inner peace regardless of circumstances.
The second exercise deals with desensitizing your conditioned aversion response. Think of one small thing you don't like: A smell, a taste, a sound, or a texture. For some it may be the taste of onion, for others the booming music from a neighbor. Pick one. When it appears, rather than pulling away, turn towards it. Put a small slice of onion on your tongue and get curious about the flavor. Or sit right beneath the booming bass and allow its rhythm to play across your mind and body. Whatever your disliked issue is, see what happens when you stop, turn towards it, open up, and invite it in.
As you do that, you will discover different aspects of it to tease apart, turning your distaste into curiosity. With practice, your consciousness will be able to use the very dissonance as a portal to move deeper within until you are able to rest in your core of peace, regardless of outer triggers.
Finding inner peace in the presence of outer dissonance is a powerful practice to help us remain calm, regardless of the tumult in our outer world. It strengthens our inner ability to navigate life without clinging to or resisting the changing scenery and to walk straight ahead, no matter what shows up!
About the Author
©Copyright Ada Porat. For more information, visit https://adaporat.com. This article may be freely distributed in whole or in part, provided there is no charge for it and this notice is attached.