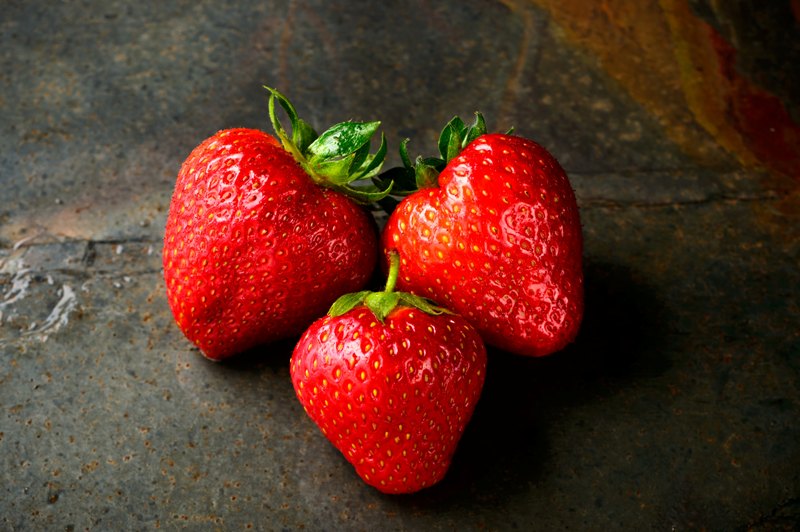 Want to get enlightened fast? Here's a reality check: True enlightenment is not going to happen fast; if it does, it is not authentic. True, authentic spirituality is a slow, organic process of growth.
It follows a cyclical rhythm, the way life flows through seasons and patterns. And it looks less like a body-builder on steroids, and more like a homegrown strawberry.
So much of what passes for spirituality today is actually about selling seekers on a package that looks good, but does not lead to authentic spiritual transformation. It represents spirituality on steroids – and while every package promises to be the magic tool, it places appearance and performance above inner transformation.
This consumerist spirituality is all about selling us an image. Master these yoga asanas and you'll reach enlightenment… or wear these clothes and you'll be transformed faster… or visit this sacred site and you will become more spiritual.
In this steroid-driven spirituality, the pathway becomes the goal. Its to-do list may look glamorous: a meditative state to attain, a transmission to receive, a workshop to attend; yet the promised result remains just out of reach while we are sold the latest 'guaranteed' way to reaching it. You see, it's based on a flawed principle that we are somehow lacking something we need to strive for.
In truth, authentic spirituality and enlightenment is not a goal we reach out there; it is something we become. The entire Universe operates on the principle of emergence and our spiritual nature is no different: it unfolds when we remove the obstacles to its emergence.
The authentic work of realizing our true identity needs no fancy interventions: it simply requires basic conditions that sustain all forms of life on this planet.
The strawberries in my garden can attest to that.
Strawberries will grow from a tiny seed to a beautiful plant that bears prolifically if you give it the right environment. It needs nutrients from the soil, sunlight and comfortable temperatures. When it gets these basic ingredients, it grows abundantly in full harmony with its own genotype and bears beautiful, juicy fruit in due season.
When we alter the nature of strawberries with genetic engineering and chemical steroids to boost production, the fruit will turn out big but tough and tasteless. They may look good on the surface, but one taste will tell you the difference between scientifically manipulated fruit and a juicy homegrown strawberry.
It's the same with commercialized-spirituality. While promising instant miracles and results, it robs each individual of their unique journey to become the magnificent soul whose potential they've carried all along, and it renders them weak and tasteless.
While it makes bold claims of miracles, power and peace, commercialized spirituality sells us an image of who we think we need to be to qualify, lures us away from the very life we have by promising us something better, and tempts us to strive for spiritual success by doing more while in the process losing our most precious connection to our inner selves.
Thankfully, the way to authentic spirituality is always open to us.
Authentic spirituality puts an end to the lie that we need to be anywhere other than where we find ourselves right now. It gives us the freedom to grow right where we are, to harness the nutrients of the life we are already living, and to allow our inner guidance to produce delicious, juicy fruit to share with the world.
Here are four important principles of authentic spirituality:
The answers already await inside you.
Whatever the question your life is asking you right now, the answer lies in the truth of who you already are. Why? Because you are a limitless spiritual being, experiencing this duality-based earth life to grow, evolve and realize your full potential.
Learning to distinguish the authentic voice of your soul from the noise of culture and conditioning is a journey—and it's not necessarily easy. But it's simple, and that is important. Whatever response is called for, you can relax and ask yourself, 'How could this be useful on my path?' then listen for your soul's whisper to guide you. Learning to recognize the voice of your Higher truth will set you free from the confines of your limitations.
Your body is the perfect spiritual vehicle for authentic spiritual growth.
Instead of bypassing the body's messages or judging it as a faulty tool that needs to be fixed, authentic spirituality embraces the body as a vehicle that continually communicates with you. When you are at home and grounded in your body, you have the best chance of healing, learning, growing and becoming.
The physical body is not optional in this life and it is not a problem. It is a temple not made by hands; a sacred vessel for the presence of Spirit in our lives. The more we become present to our embodied experience, the more we are able to harness all the energy of Spirit we can contain to heal, transform and fulfill our potential.
Your life is always speaking to you.
Right now, your life is speaking to you through events, metaphors, symbolism and other messages to guide you. Instead of resisting, try listening to it with an open heart. When we listen to our lives, we get precious information that is customized just for us.
It is by learning to love the life you have, that you can begin to choose a life you love. Your own direct experience needs to be the authority in your life rather than any external program, guru or person. Over time, listening to your life in this way is how you'll learn where you grow best and what conditions allow you to bear the greatest fruit for your community and world.
Your emotions aren't a problem.
Most suffering in life is caused by the unwillingness to feel what we are actually feeling. Instead, we create elaborate avoidance strategies and masks to hide behind, causing endless suffering.
When you allow yourself to feel your emotions as they come and go, you'll find peace. There is no story to tell around it; there is simply the being present in each moment, and the awareness of the emotions passing through your awareness like clouds in the sky. By observing your emotions without resistance, you'll find them passing through your awareness while you continue to stay identified with your consciousness as the core of your true Self.
Authentic spirituality is a path of inner, direct experience that gradually unfolds at your unique human pace and produces practical enlightenment – the kind that serves instead of enslaves.
About the author
©Copyright Ada Porat. For more information, visit https://adaporat.com. This article may be freely distributed in whole or in part, provided there is no charge for it and this notice is attached.