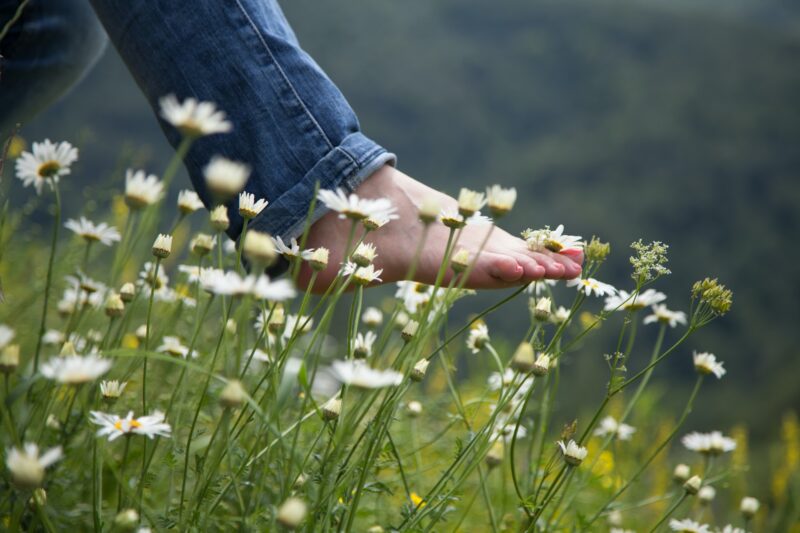 Photo Credit: Naira Babayan, Unsplash
Life includes a range of emotions, some pleasant and others challenging. We often feel the urge to resist or suppress challenging emotions, but doing so intensifies them over time.
Instead, mindfulness offers us practical ways to transform challenging emotions and enjoy inner peace. By developing this valuable skill, you can navigate difficult emotions with grace and enjoy greater emotional balance. Here's how:
Become Aware of Your Emotions
Becoming aware of our emotions is the first step in effectively managing them. Check in with yourself during the day and become aware of the emotions you are experiencing. Recognize when challenging emotions surface so you can address them promptly before they escalate.
Identify The Emotion
By naming an unpleasant emotion, you can work with it more effectively. Does it feel like anger, stress, fear, overwhelm or anxiety? When you zero in and name the emotion, it brings more clarity to the way you feel.
Observe, Accept, and Detach
Simply observe the emotion without resistance or suppression. Recognize emotion as a natural part of the range of human experience. As an impartial observer, you can watch the emotion without losing yourself in it.
Externalize the Emotion
To externalize the emotion, visualize it as a color, shape, or tangible object. When you do that, it becomes more manageable and less overwhelming. You could visualize anger as a fiery red sphere, anxiety as a swirling cloud, or sadness as a heavy weight.
Consider the Source of the Emotion
Take a moment to reflect on possible triggers or causes for the emotion's emergence. Understanding the source of the emotion can give you insight into how to avoid it in the future. Are you angry because you are hungry? Did someone's actions trigger memories of old trauma that needs healing? When you understand how an emotion was triggered, it empowers you to do something positive about it.
Remember the Emotion's Transient Nature
Emotions are transient, similar to clouds passing through the sky. Through patient observation, you'll notice the emotion gradually losing intensity and dissolving, just as clouds dissipate in sunlight. You are not your emotions; you are eternal consciousness observing these transient emotions.
Return to Balanced Breathing
After processing a difficult emotion, you can regain calmness by focusing on your breath. Take a few deep breaths, keeping count on the inhalation and exhaling for the same count. Let your breath serve as an anchor, bringing you back to the present moment and restoring your inner sense of equilibrium.
When you handle emotions this way, you'll access your emotional intelligence and restore inner peace, no matter what arises. Even more importantly, you'll embody the presence of higher consciousness in which all forms of life can evolve.
©Copyright Ada Porat. This article may be freely distributed in whole or in part, provided there is no charge for it and this notice is attached. Ada Porat is an energy kinesiologist & pastoral counselor with extensive international teaching & clinical experience. She uses body/mind/spirit techniques to help clients make optimal life choices. For more information, visit https://AdaPorat.com