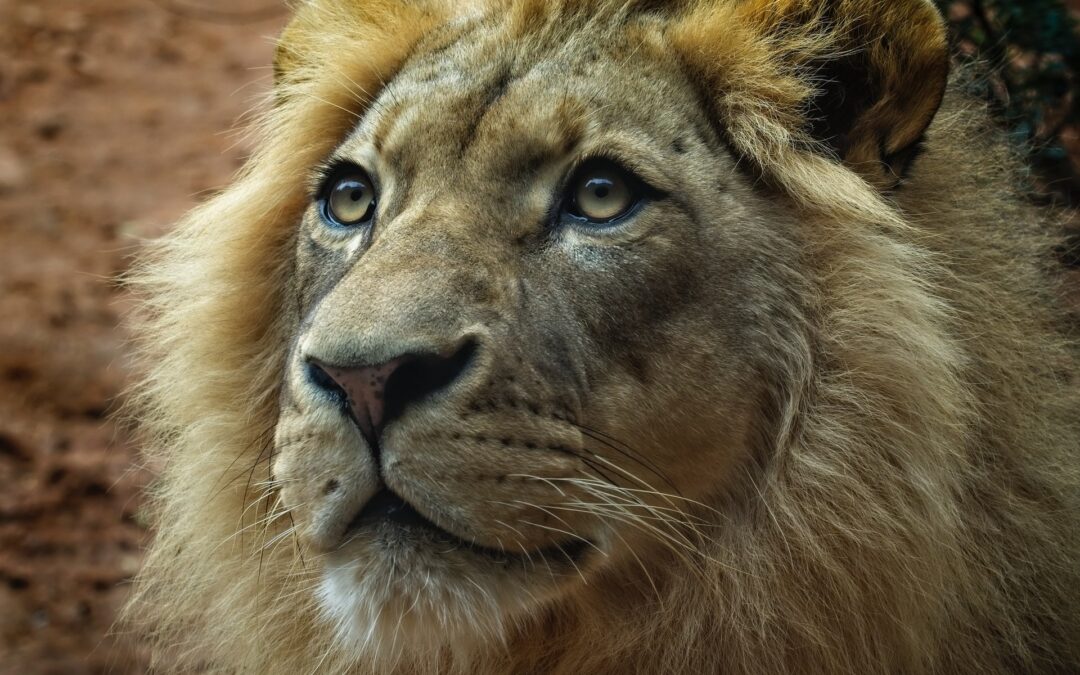 Photo Credit: Michael Rodick, Unsplash
During this time of great upheaval on the planet, it is essential to tap into your true discernment – your superpower at this time.
As old structures which fed on fake values crumble, it is quite predictable that people would look for some sense of certainty. It's equally predictable that so many are attempting to fill your imagination with scary visions, angry emotions and toxic paranoia, only to then peddle their ego-based solutions. Discerning truth from falsehood is not only helpful; it is essential for survival.
It is wise to remember that during these times, none of us will be saved by some strong leader, powerful guru or religious savior. We are the ones that we've been waiting for. We are on the planet now because we answered the call to lead the way forward, to embody the change we wish to see and to create a better world from the inside out. We are called to walk this path with eyes wide open, listening to the guidance of our Higher discernment as it speaks through that still, small voice within to competently lead us along every twist and turn of our true destiny.
The coming months and years will be ripe with opportunities to lay the foundation for a new world that actually honors the magnificence of the human soul. On this heroic journey, true spiritual discernment is your superpower that will not fail you.
Before new foundations can be laid, the old, dysfunctional ego-driven processes need to be excavated and removed. It is a messy time, and we are in hard-hat territory. The old is dying away with all its corruption and ugliness in full display.
That is why we need to learn how to fully embody Higher discernment and truth; allowing our truth to emerge from within and not from any of the sources operating on the astral highway of electronic disinformation. The only Source that can teach us how to fully embody truth, peace or compassion, is Presence. Aligning with Presence and learning to discern from that sacred space instead of from the ego self, is essential to surviving and thriving now.
What is important is not our mental accomplishments and understanding; it is not the number of workshops we have attended or the number of books we've read; it is not even about the important names we have learned from or our family pedigree; it is completely, only about remembering who we truly are as eternal souls, and operating from that core integrity.
Personal integrity is a prerequisite for appropriately functioning discernment.
What is your true nature? How well have you neutralized the stranglehold of ego and purified your beliefs? How effectively are you living from your inner truth rather than the outer dictates of the society around you?  How much of your Higher nature is embodied in your daily life to inform your choices and experiences?
If your true nature only shows up when you have a positive experience or are in the presence of a resonant group, you are not yet operating from embodied truth. You need to learn how to embody truth at all times, wherever you are. And embodied truth grows as we cultivate more Higher discernment.
Consistent, ongoing personal purification and transformation are the core principles that will transform your mind and emotions, and expand the function of Higher discernment in your life. There are no shortcuts to embodied spirituality!
Your true nature now and always is wise, pure and whole; the work lies in letting go of illusions and lies, both within and without. And that process requires inner responsibility and self-inquiry.
Self-inquiry is at the core of all true spiritual growth.
Only when we question the source of our individual emotions and drives, can we let go of what no longer serves, learn to recognize core truth and fully embody it. This work is at the heart of true spirituality, regardless of the spiritual path you choose.
Self-inquiry as pathway to embody Higher truth requires all our intention, all our commitment, and all our presence to bring awareness to the dross of social conditioning and to dissolve the dynamics of ego. That is how we become aware of what is really happening beneath the surface, both in ourselves and in the world around us, so we can make appropriate choices and embody Eternal truth in physical life. It is a continuous process without an endpoint; endless, fluid and potentially transformative. This process of self-inquiry facilitates the great work of purification which is necessary as long as we are in the body. It is a requirement for spiritual life, and an essential prerequisite for all who wish to access Higher discernment, wisdom, and truth.
I am reminded of Deepak Chopra's words on the topic: "The busyness at the surface of our lives, are a distraction to the deeper work of soul-making." And the range of options available today to distract ourselves from this deeper work, is endless!
At the same time, we need access to Higher discernment more than ever now! As we swim in the very waters of change permeating life at this time, we need to learn how to distinguish between truth and falsehood, between Spirit and ego, between content and context, between inductive and deductive reasoning, between our unconscious drives and our conscious choices.
Simply being against something is not enough to serve as a basis for positive change and transformation. It is necessary to identify what each one of us values at our core, and then to orient toward that by taking positive action steps.
When we orient only around our personal experience and preferences, we function in a closed universe of limitation that will eventually sabotage us or lead us astray. That is why it is so important to question our drives, beliefs and fears, even as we remain open to other viewpoints, insights and ideas.
We live in an interconnected world where separation and exclusivity no longer serves the greater good; those actions belong to the limiting specialness of the ego's domain. We need to understand the profound truth that we are on a collective journey, and as long as we divide to conquer, we will hamper the evolution of the collective.
To thrive in this world now, we need to think inclusively: we need to balance our personal choices with the demands of the greater life flow in which we find ourselves. We need to find balance between the individual and the collective, between self and others – whenever we focus on simply one aspect of polarity, we will get sucked back into duality consciousness to find ourselves pulled out of alignment with Higher truth and discernment.
Thriving in the emerging new world also requires courage and faith. Fighting or avoiding the darkness does not work. Instead of fighting the dark or isolating ourselves in a smug spiritual blankie, we are asked to purify our minds from the viruses of half-truths and lies that permeate the astral domain of technology; we are required to embody whatever we fully resonate with, and we are challenged to embrace and embody the change we wish to see on this planet. We need to nourish an authentic vision of the world we desire to be part of, and then fully embody that energy.
To shake off the old shackles of duality consciousness and go free, we also need to forgive ourselves and the whole world around us for not being perfect. We need to search for and embrace nuggets of truth that resonate with our exquisitely calibrated inner compass, dismissing the surrounding dross without engaging in judgment or fear.
Finally, to thrive and fulfill our purpose in this time of turbulence and change, we need to cultivate true, Higher discernment.
Differentiating between fearful fantasies and authentic, accurate discernment is one of the greatest spiritual powers you can possibly develop. Take time to observe how true discernment emerges from the wise, loving core of your being like a slow-motion fountain of warmth. Fearful fantasies, on the other hand, drain your energy and cloud your judgment. They drive you with obsessive urges to run and hide or take desperate, impulsive action. There's more to it but here is the gist: emotions that accompany Higher discernment are never alienating. They will never make you feel superior to others or fill you with hatred and terror – that comes from ego.
Higher discernment may rouse your anger, yet is not destructive: it ultimately leads to clarity and constructive action. True discernment may show you difficult truths, yet always does so with guidance on how to deal gracefully and courageously with that difficult truth. It may reveal imminent issues that compel you to make necessary changes, yet always does so in an empowering way.
True discernment is not Pollyannaish and does not indulge in spiritual bypassing. It will not cover up truth or falsely promise that everything will be fine, and it won't mislead you to think you'll be able to continue without making changes.
Instead, it will serve as your inner compass to alert you to changes, hidden dynamics, and where you need to embrace transformation to deepen your inner life. It speaks quietly, and therefore requires you to tame the monkey mind so you can receive Higher truth which emerges with calm and clarity, not in a cacophony of fear.
True discernment reveals the path from your soul's point of view, not your ego's. It is the voice of your inner guidance system, which happens to be the Divine part of you. It is your superpower!
These times require a universal leap of trust from everyone on the earth plane. Cultivate your superpower of true discernment, do your best and give God the rest; and together, we will take this leap into the hereto unknown to create a better world for everyone.
About the Author
©Copyright Ada Porat. For more information, visit https://adaporat.com. This article may be freely distributed in whole or in part, provided there is no charge for it and this notice is attached.