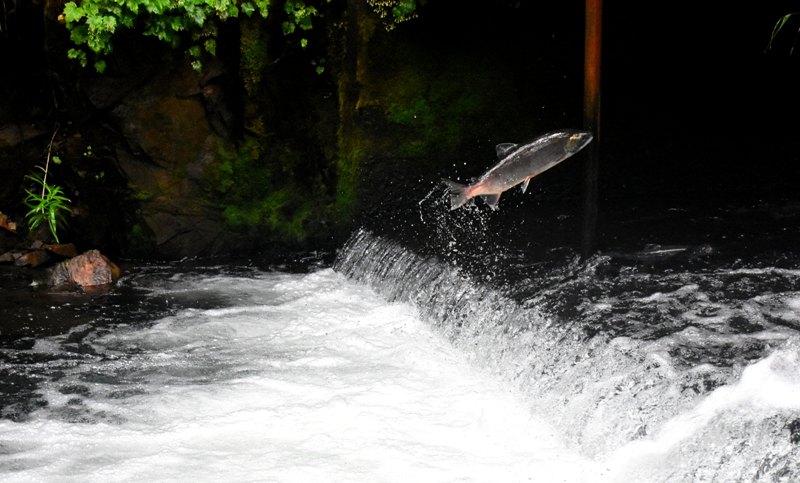 Disasters and upheaval happen in every life. Wouldn't it be nice to be able to recover from setbacks faster?
You may have been spared the trauma of earthquakes, random violence or war… only to face work layoffs, escalating debt, or a devastating medical diagnosis. Perhaps you feel stuck working at a job you hate but can't leave because of current market conditions, or you don't know how to change a seriously dysfunctional relationship.
When setbacks hit, it is common to feel overwhelmed, helpless and scared. In fact, others may tell you that you are overreacting; things are not all that bad.
If that is true, why do you feel so bad? The current setback in your life may have triggered an avalanche of past trauma memories or flashbacks, evoking deep emotional trauma for you.
Your ability to bounce back from setbacks depends on many factors, including your natural resilience or ability to cope with stress, the severity of the trauma, and what types of support you have access to.
When setbacks leave you feeling disempowered and vulnerable, it may be tempting to self-medicate with alcohol or drugs. These substances may temporarily soothe you, but they make things worse in the long run. Substance abuse worsens many symptoms of trauma. It also leads to emotional numbing, social isolation, anger and depression. Ultimately, such forms of self-medication interfere with treatment and can add to problems at home and in relationships.
As news of disturbing events continue to unfold worldwide, it is more important than ever to sharpen your coping skills at physical, emotional and spiritual levels. It is up to you to put together your own disaster-preparation kit, so that you can be resilient in navigating the winds of change! Here are some positive coping strategies to help you get through times of stress and upheaval:
1. Recognize that you may be grieving. Grief is a natural part of the life cycle that follows loss. You may find yourself cycling back and forth through the five major stages of grief: denial, anger, bargaining, depression, and acceptance. Cycling through the stages of grief is normal – you are not losing your grip on reality. Allow yourself to grieve for the parts of life that you have lost, and take comfort in knowing that this process will come to completion in due time.
2. Honor your losses. Loss can show up in many ways. You may have lost your job, a relationship, a loved one, friends, pets, your home, possessions, your dreams, health, or your quality of life. Try writing about your loss or create a ritual to express your sense of loss. Rather than expecting to just "get over it" and move on with your life, take time to honor and affirm your losses – it is a valuable part of the healing process.
3. Talk to someone for support. During setbacks, it is important not to isolate yourself. Instead, make an effort to be with supportive people that you have carefully identified as safe. Face the challenges in your life and identify the most important problems. Then get help from safe friends, family members or professionals to help you address these so you can move past them.
4. Find your new normal. When life as you knew it ends, you may feel as if your entire infrastructure has collapsed, and previous guidelines lose meaning. You may find your emotions swinging from one extreme to another, temporarily losing your sense of what's normal. When your personal world falls apart, it is important to remember that you are not alone, weak, or crazy. It helps to know your problems are shared by many others who have experienced – and survived – similar setbacks.
5. Break things into manageable chunks. When feeling too scattered to focus, recognize that your mind is trying to cope with your situation the best it can. Instead of berating yourself, take positive steps to regroup. Slow down. Give yourself time to focus on what you need to learn or do. Write things down and make "To Do" lists. Break tasks down into smaller, manageable chunks. Set just one realistic goal or task for each day. And get help if you need it.
6. Take time out when angry. The stress that accompanies major setbacks can create irritability and anger. This can affect your self-control, health and relationships. Anger can increase your heart rate so much that you cannot think clearly. Remember that staying angry doesn't work. It actually increases stress and can cause health problems. Burn your anger off in the gym or get professional help to learn how to manage it more effectively.
7. Reconnect to positive emotions. After a major setback, many people have trouble feeling or expressing positive emotions. They may even feel guilty for surviving. This is a common reaction to trauma. It is not helpful to feel guilty for something you did not want to happen and cannot control. Instead, shift your focus to gratitude for surviving and resolve to make your life count!
8. Exercise positive thinking. Monitor your thoughts. If they cause you to feel stuck or helpless, switch to more helpful thoughts. For example, if you find yourself thinking, "I can't do it," challenge yourself with questions such as: "Is it really true that I can't do it?" "Is it always true?" "Under what circumstances could I do it?" "What could help me do it?" Then select a more helpful train of thought that builds confidence. In this case, you might say to yourself, "With the right help, I can get through this."
9. Take time to relax. Consciously choose to focus on something positive to help you relax. Some helpful activities include mental calming with progressive relaxation, mindfulness meditation, or conscious breathing; physical exercise such as swimming, walking or yoga; spiritual activities such as prayer, chanting or singing; and other healing activities such as listening to quiet music, spending time with pets or being in nature.
10. Reach out to help others. Helping others in need or volunteering in your community can be powerful ways for you to heal. It relieves stress by taking your mind off your own problems for awhile, and helps you see them in a different light. Providing support for others can also make you feel more connected and empowered.
Together, these guidelines can help you bounce back from life's setbacks stronger and wiser!
©Copyright Ada Porat. For more information, visit adaporat.com. This article may be freely distributed in whole or in part, provided there is no charge for it and this notice is attached.