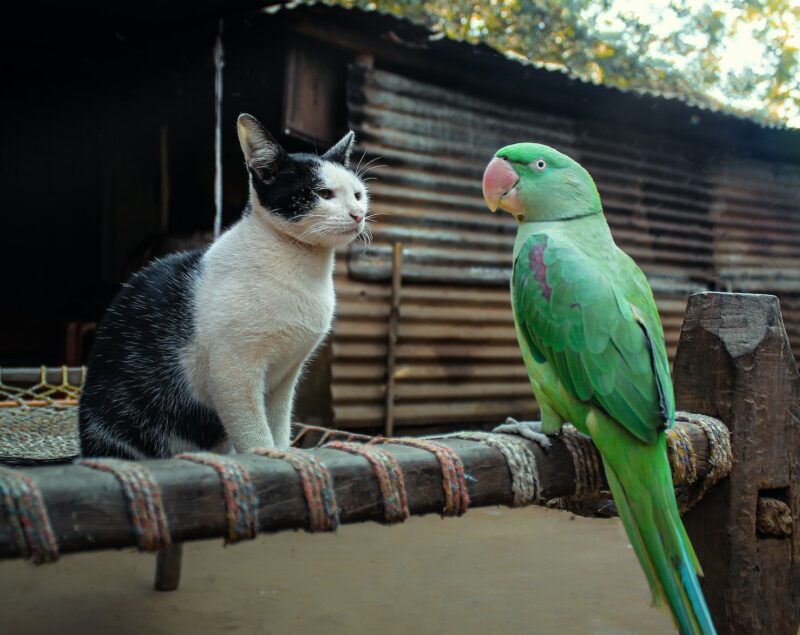 Photo by Satyabratasm on Unsplash
Have you noticed how casual conversation has turned into a minefield of potential conflict? Our world has become so polarized in recent years that if often feels as if society is unraveling at the seams. What is contributing to this phenomenon and what can we do about it?
When we exclude, we lose
Lack of inclusivity fosters division, exclusion and, ultimately, persecution. This applies to family systems as well as to larger groups. We see this happening all over, from individual social settings to larger government policies.
Exclusion stems from a misguided survival mechanism – the egoic need to obliterate other viewpoints so we can feel secure. It operates on limited information and often rejects truth in favor of the deeper ego need to control. Over time, such limitations fuel victimizing and fragmentation, both at an individual level and beyond. It divides us instead of bringing us together around our common human values.
Exclusion creates social unraveling on steroids! We do not need more separation, but Higher intelligence to unite humanity around our common goals and needs.
The healing power of Higher intelligence
Higher intelligence does not seek to divide and conquer through fragmentation or transhumanism. Rather, it seeks to fully inhabit and transform human nature from within by serving a transcendent Power greater than our rigid, limited ego. Higher intelligence honors the wisdom of our common Divine Source and the eternal nature of our souls.
Healing for our world starts by remembering this common Source. When given its rightful place in the circle of life, this transcendent Power can gather humans from across the spectrum of diversity to unite around our common needs and values. Returning to Source is our first step toward mutual forgiveness and unification. It allows us to return to our inner compass.
Evolve or devolve: it's our choice
Humanity has evolved this far not by compromising to meet the demands of every loud voice, but by honoring Higher principles. When we abandon our inner compass and water down Higher Truth, we surrender to the insatiable needs of egos gone amuck… and we devolve. Evolution requires us to stay aligned to Higher Truth and live by the Golden Rule: doing unto others as we would have them do to us. No-one is exempt.
We ignore the Golden Rule at our own peril. When we insist on being treated as special or more deserving than others, we reject the inherent wholeness that underlies all. The ego need for specialness blinds our perception to other views and leads to further fragmentation. When we dismiss facts and blindly cling to our limiting beliefs, we soon drift toward partial truths, twisted thinking and evil. There is a steep price to pay for this selective perception: By settling for lesser evil, everyone loses because choosing lesser evil ultimately further empowers evil.
Transcending our differences
How do we break free from this collective trance? We cannot free ourselves or wake others up by attacking other views – such a dualistic approach simply reinforces the desire to dig in and cling more to entrenched beliefs. We need to transcend opposing views to find workable solutions that benefit the whole.
Transcending our differences starts by finding the common ground that unites us. When we acknowledge our mutual need for solutions, we can build bridges of harmonious cooperation between ourselves and others. Working from our common core, we can find solutions that transcend duality-based viewpoints. This is known as the third way – a path that supersedes the entrenched viewpoints of self and other.
Living by the third way
Einstein understood this principle when he said that problems cannot be solved with from same level of thinking from where we created them. This third way is the path of higher consciousness which transcends the limited duality of ego. When we recognize one another as diverse expressions of the One Creator, we can overcome differences and work toward unifying goals that benefit the common good.
Ignoring Higher Law is not an option if we wish to survive and evolve. When we turn away from Truth, we lose our connection to Higher intelligence and get mired in the dualistic battle between egos. We feed our own egos on junk by judging others as bad or less than us – and by doing so, we ultimately turn into the very things we judge or despise.
Two sides of the same coin
Judgment and hatred of others tie us to the problem and make it impossible to find win-win solutions.
We see this dynamic playing out around us every day. Liberals call for freedoms by stressing the differences between groups, genders or color – and it ultimately becomes oppressive of anyone who does not fit into one of these limiting boxes. Likewise, conservatives reject liberal labels and fixate on the 'liberal evil,' oblivious of the evil in their own hatred of the other. In the end, opposing groups of all kinds are united in their common judgment and hatred which further fragments, divides and imprisons them duality. There is no unity to be found.
Even activism derived from ego does not have the capacity to bridge the divide among groups because ego always seeks primacy of the self. Dualistic activism is blinded to Higher Truth: it merely fuels further polarization no matter how well-intended. Instead of rearranging the deck chairs on the Titanic, we may find ourselves weaponizing and throwing them at others.
Where is the Golden Rule in that? It gets trampled by egos on steroids! What is needed to bridge the chasm, is greater commitment to find the common threads that unite us as humanity and then to take appropriate collective action that benefits the whole.
The battle for our minds
The true battle we are engaged in now is not waged on the battlefields of the world, but in the inner terrain of our minds. When we fail to discern the source behind messages we are bombarded with, we easily capitulate to propaganda. Likewise, we lock ourselves into the limitations of duality-consciousness whenever we blindly oppose other viewpoints. Every time we are too lazy to do our own independent research and instead capitulate to a steady stream of misinformation and propaganda, we get more brainwashed ourselves. Gradually, we lose our connection to Higher Truth and to our common humanity; we become fragmented by superficial divisions designed to splinter the fabric of our society. And we become part of the problem.
Finding solutions within
And yet, there are solutions to every problem. We find optimal solutions whenever we no longer blame, shame and marginalize others. The solutions needed in our world cannot be found in ego structures such as politics, institutional education or religion. They need to be rediscovered within, starting with the common ground shared by all humanity. We need to individually and collectively bow to the Higher Truth that resides in each of us. Only then can we grow into our full potential.
The spirituality of the future
Our human vessels contain the sacred potential of each soul that yearns for healing to begin. Instead of dividing and hating our fellow humans, our souls gently nudge us to come together and heal: forgiving ourselves for our individual blindness to Truth, and then extending that same compassionate forgiveness to others. We need to walk with eyes wide open to see beyond the façade and find potential for good in every situation. We must relentlessly search out and eliminate every virus of fear that hovers in our minds, seeking to hijack our thinking. As we stabilize our being in Eternal Truth, it will expose all lies masquerading as information. When we return to our sacred center and transcend the ego-made, politically inflamed divisions in society, we can gather around the sacred fire of the heart to heal and unite.
Each one of us is on this planet to learn and grow. We came here for this time of crisis, which also holds the potential for evolutionary growth. If we choose to navigate by marginalizing and destroying others and other life forms, we will devolve and potentially self-destruct. Evolution and survival require us to grow up as a species and as individuals: taking responsibility for our actions and making space for diversity in the circle of life.
You and I can start right here, right now by choosing not to feed the hateful path of separation but to embrace the path that nurtures, forgives and unites. The spirituality of our future requires that we release the grip of ego so we can walk our talk, living by the principles of Higher Law. That is true freedom and joy!
About the author
©Copyright Ada Porat. For more information, visit https://adaporat.com. This article may be freely distributed in whole or in part, provided there is no charge for it and this notice is attached.